Five people died after a single terrorist attacked Westminster, stabbing a police officer to death as he tried to storm parliament, and killing three members of the public as he careered through the heart of the capital in a 4×4 vehicle.
The attacker was among those killed and at least 40 other civilians were woundedin the first mass casualty terrorist attack on Britain in over a decade. The Commons and Lords were locked down for several hours because of fears of further attacks.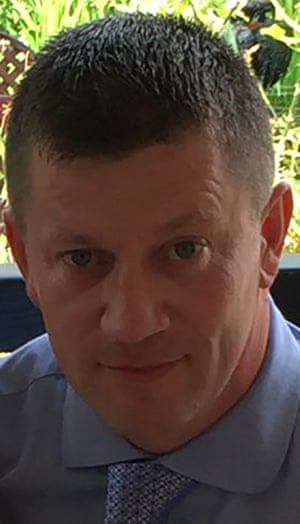 The policeman who died was named as Keith Palmer, 48, a member of the Parliamentary and Diplomatic Protection Service. He was married with children and had been a police officer for 15 years.
The Met's head of counter-terrorism, Mark Rowley, said the motivation of the attacker was assumed to be "Islamist related" and he had tried to enter parliament but had been stopped. Rowley said Palmer "was someone who left for work today expecting to return home at the end of his shift, and he had every right to expect that would happen".
People fled for their lives as a Hyundai 4×4 driven by the terrorist at about 2.40pm indiscriminately ran into people on Westminster Bridge. The use of the vehicle to attack civilians was a direct copy of an Islamic State tactic used previously with murderous effect in Nice and Berlin. The vehicle then careered off the road on to pavement a few metres away from Big Ben and the attacker tried to storm parliament armed with a knife.